Relaxing in the Bavarian Forest National Park
Life is complex. In its infinite abundance, it challenges you day after day. You think you don't have time to find yourself anymore, you are constantly under power. Worries, fears, dissatisfaction, strokes of fate, personal defeats or fear of change rob you of your energies to make your life more conscious and thus more worth living.
In our family-run guesthouse and a spacious, clear seminar room radiating a warm atmosphere, we would like to invite people to strengthen their well-being and thus also their health. For this the source of strength forest houses in the highest mountain village of the national park Bavarian forest offers apart from overnight accomodation and creatively, balanced nutrition, Yoga, Mindfulness (MBSR), with certified and experienced Yoga, – Mindfulness coaches in its whole variety.
Mindfulness and breathing techniques, meditation, forest life, hiking, snowshoeing, cross-country skiing on groomed trails in the middle of Germany's oldest national park and a relaxed get-together with nice people.
In Waldhäusa prepares dia de Natua a Freide. There's a lot of wool and little suffering.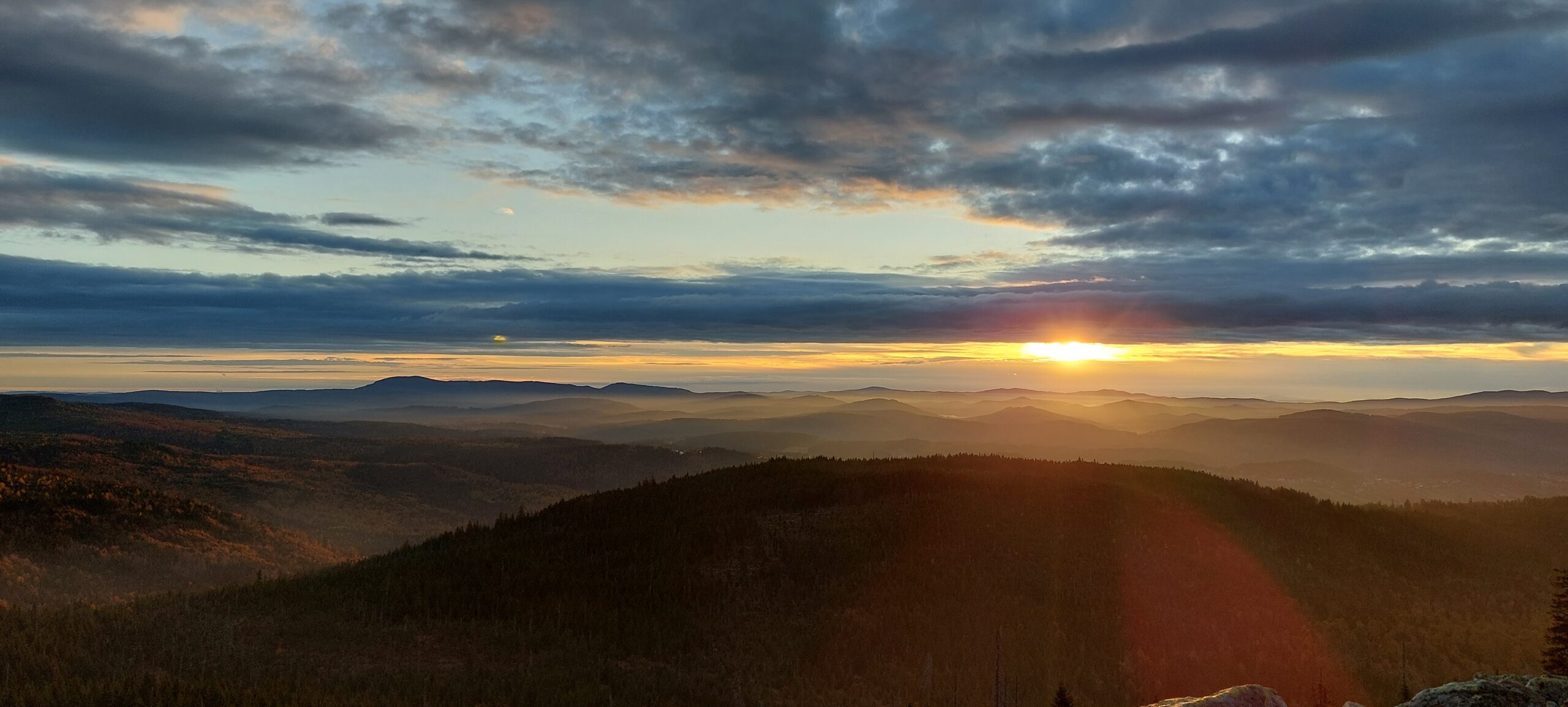 You're not in the mood for a big New Year's Eve party. But would you like to enjoy a relaxed, peaceful and delicious end to the year with your friends, family and colleagues?
Then come and visit us at the Waldhäuser power source in the highest mountain village in the Bavarian Forest National Park!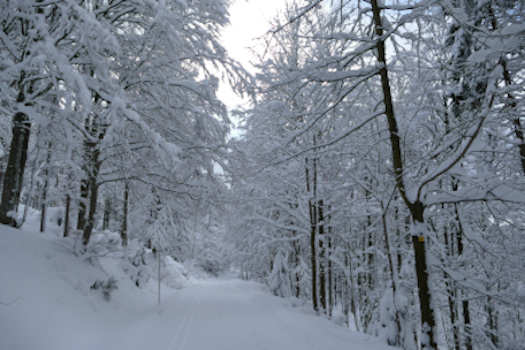 28.Dec.23
to
07.Jan.2024
incl. New Year's Eve menu and New Year's brunch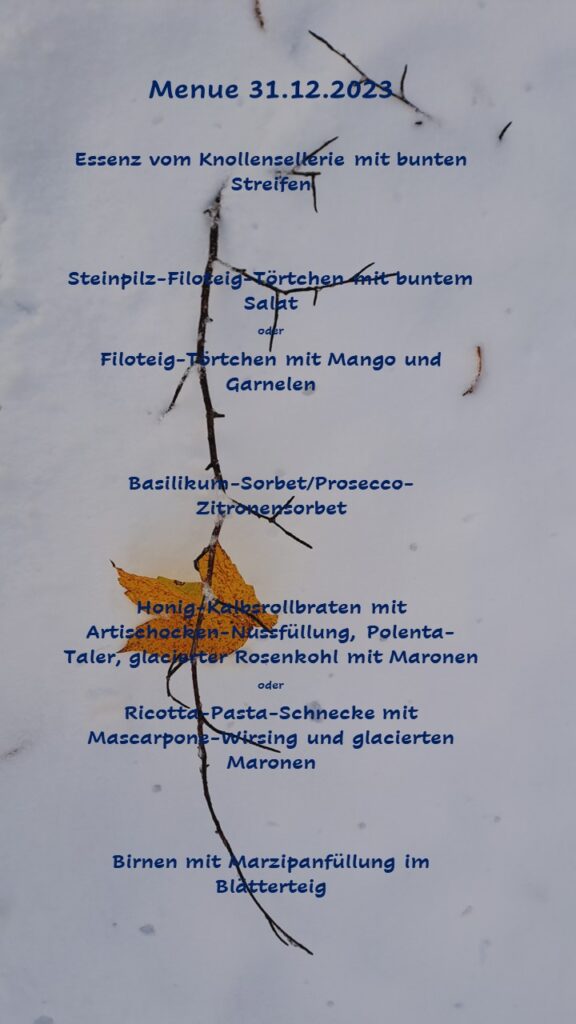 Winter relaxation in the New Year 2024 with your family, friends and colleagues – simply with everyone who makes you happy.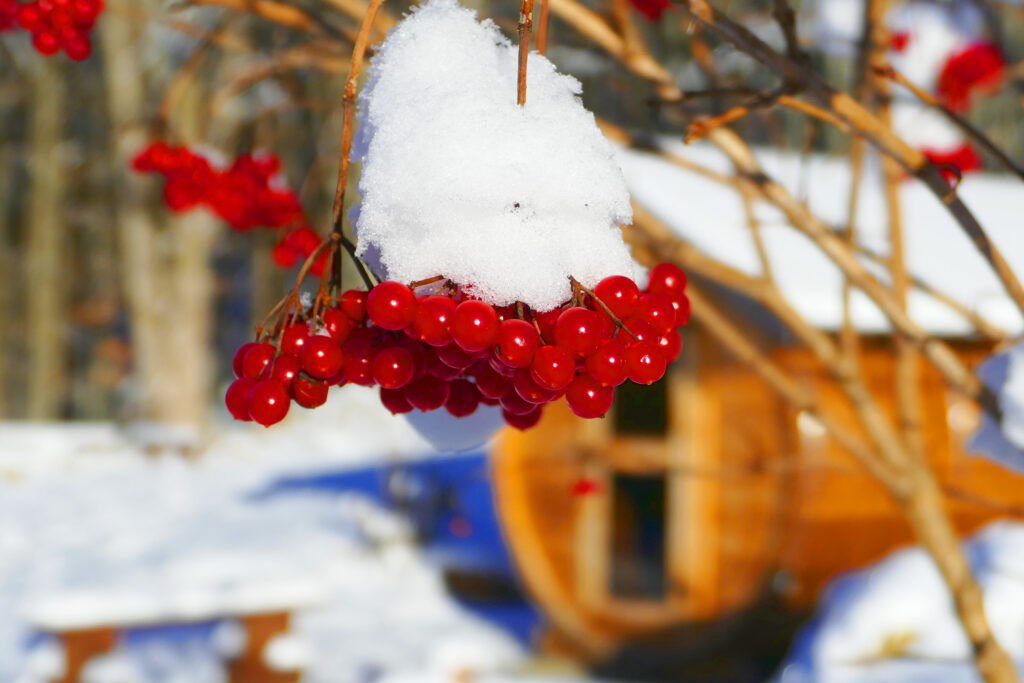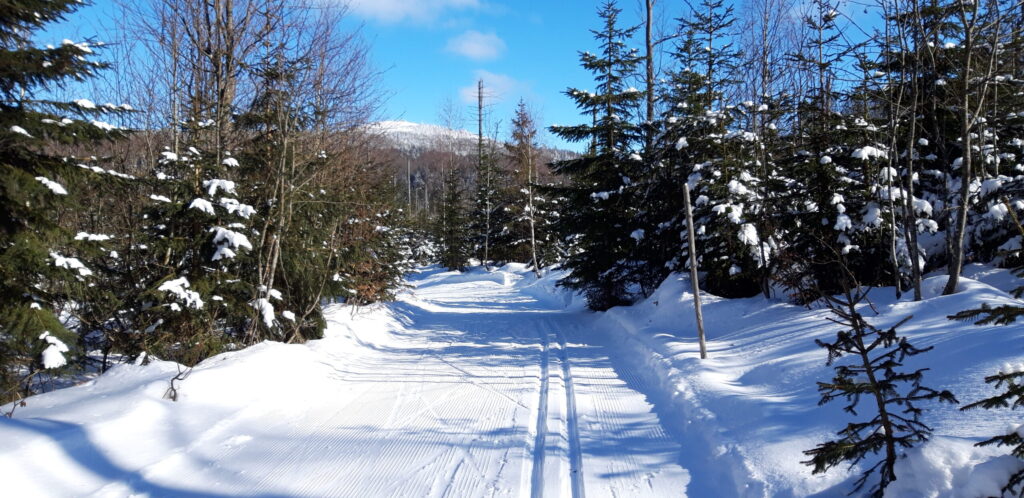 We offer pure active relaxation! Everything right on the doorstep:
Hiking, cross-country skiing, ski slopes for beginners, snowshoeing, a stop at a mountain hut, a sauna in the barrel sauna and a tasty New Year's Eve menu in front of the open fire.
+
Ski and snowshoe rental in the village!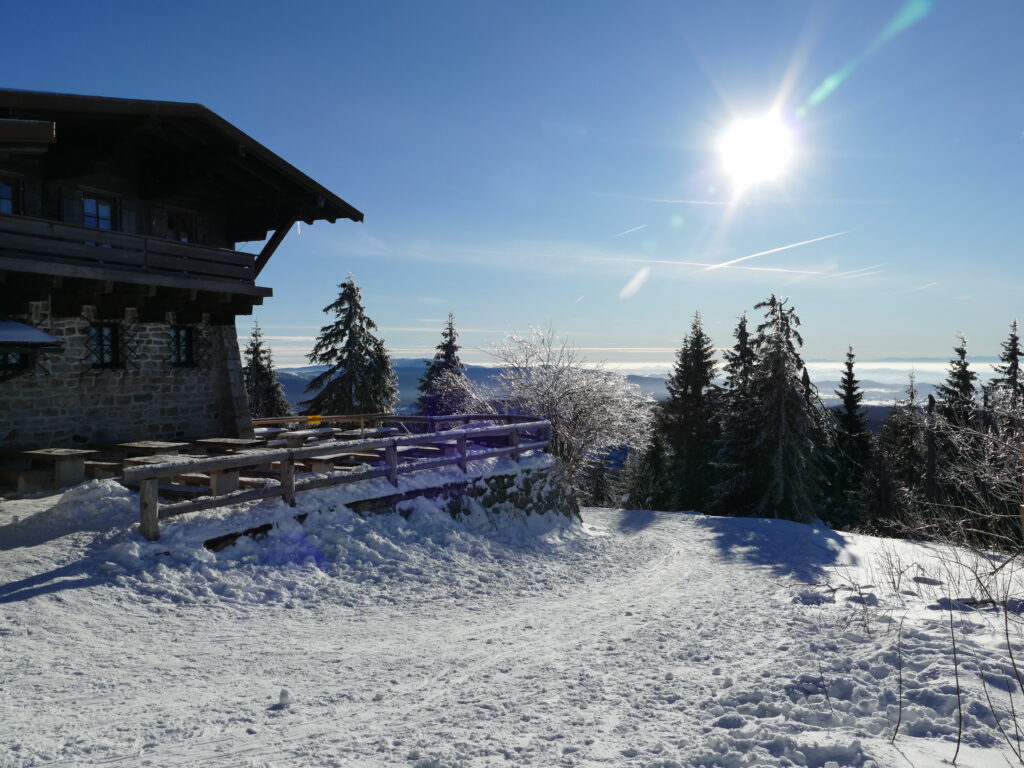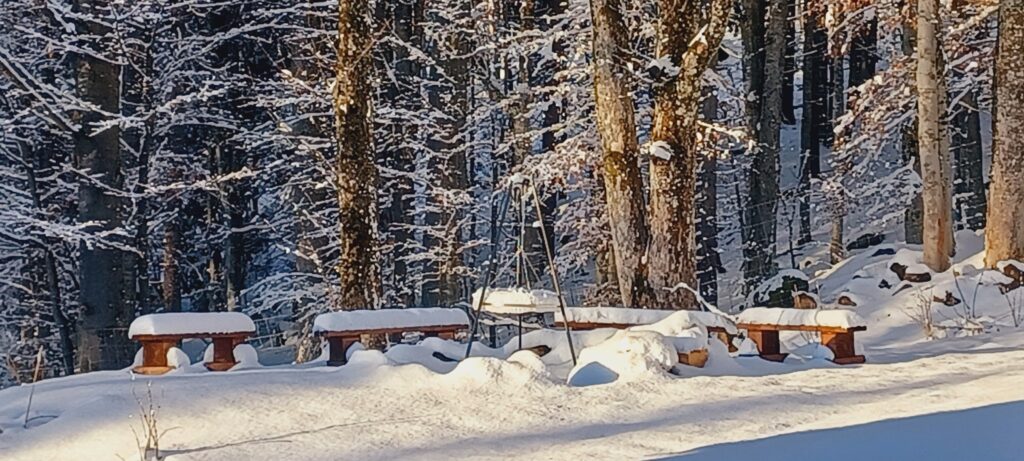 Happiness is on our doorstep.
Fill your energy after a tasty and balanced breakfast in the relaxing, autumnal and untouched nature of the Bavarian Forest National Park.
Leave the car, put on your hiking boots and off we go directly from our home to the..: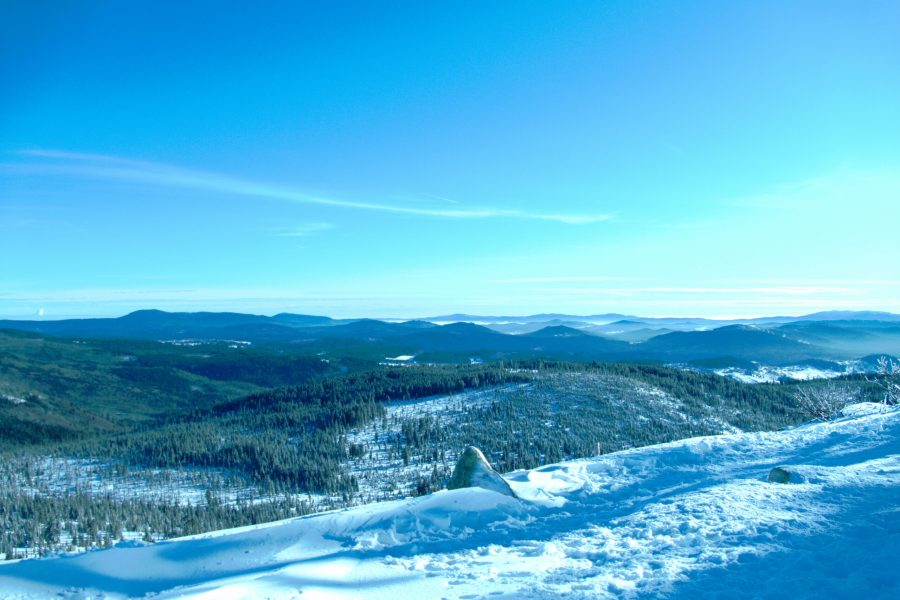 Animal enclosure in the Bavarian Forest National Park.
Treetop path
Lusen with a stop at the uhrigen Lusenschutzhütte.
Rachelsee with a break at the Racheldiensthütte.
Rachel, the highest mountain in the Bavarian National Park.
By hedgehog bus and forest train to the House of the Wild.
and much more: we tell you where to go.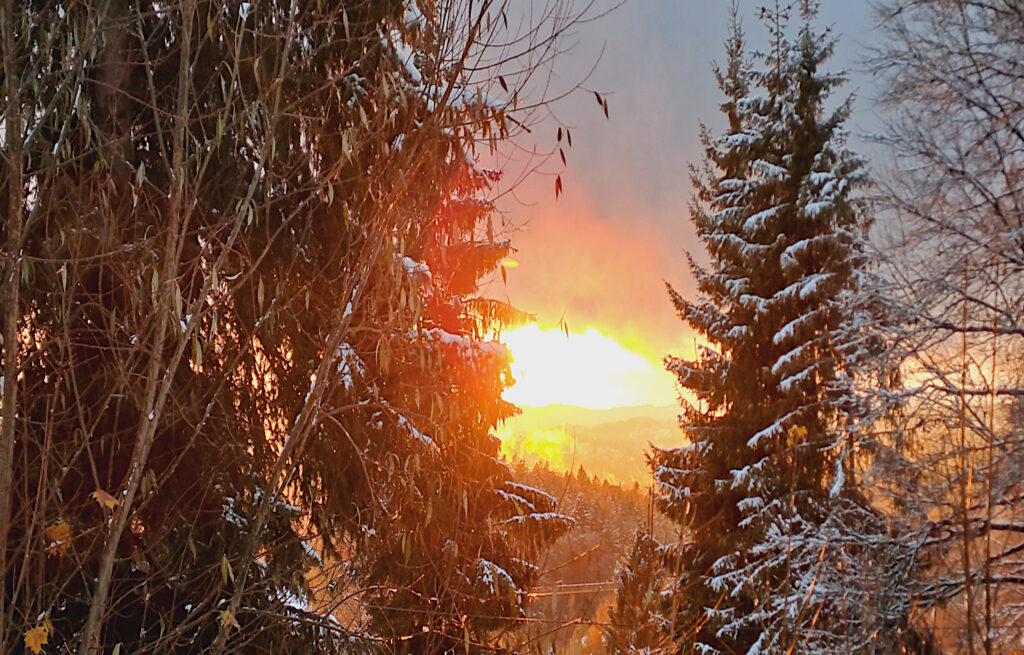 At the end of the day, let yourself be pampered with a balanced, creative evening menu and nice guests in a relaxed atmosphere.
Create your very own undisturbed yoga retreat, workshop, seminar. The power source Waldäuser offers you the right ambience.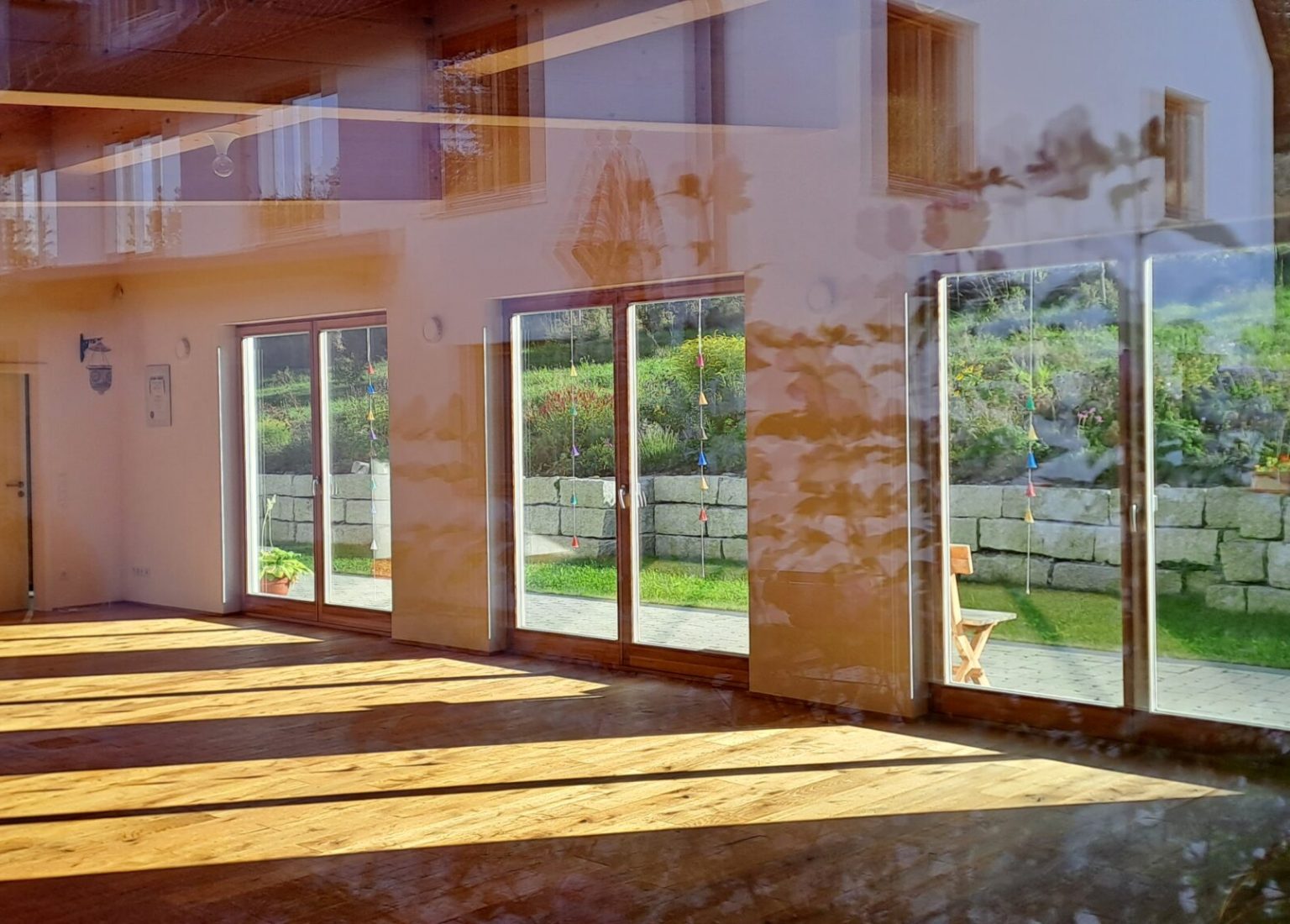 a light-flooded, large room for yoga, meditation, workshops, dance, Pilates, Thai Chi… and much more
a guesthouse which you and your group do not have to share with other guests.
Creative, balanced vegetarian catering
In the middle of the wild nature of the National Park Bavarian Forest.
and much more.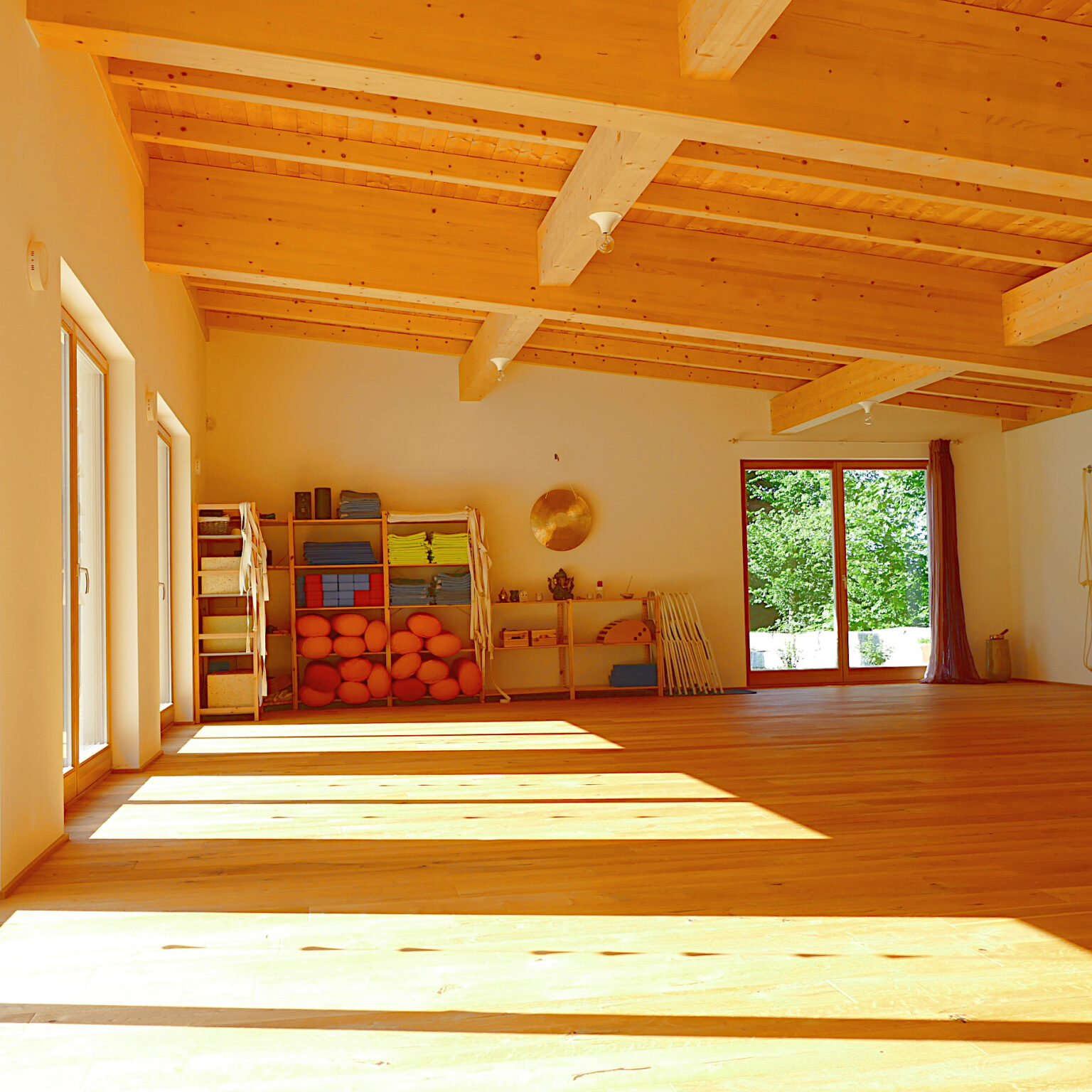 Your way to Kraftquelle – Forest houses